Children's charity Reuben's Retreat needs Trustees!  Can you help?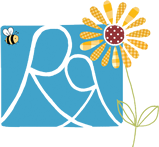 Reuben's Retreat was born in August 2012 to provide emotional and practical support to families bereaved of a child or those that have a life limited/threatened child and face an uncertain future.
After almost 7 years and demonstrating incredible success, they need to recruit additional member/s to our Board of Trustees, to help them in areas of Compliance and Risk Management, Clinical and Health issues, or those with experience in charity and Third Sector organisations.
You can visit their website for further details www.reubensretreat.org/vacancies 
or contact Nicola Graham (founder) on 01457 680023.  The closing date for applications is 31st August 2019, so don't delay!