Our new WAV is taking shape!
Feels like we've been waiting ages, but we're nearly there.  Our new Vauxhall Combo XL is starting to take shape. These are the first stages of conversion to a wheelchair accessible vehicle.  We can't wait for our clients to be able to see and use it! The conversion is being done by Gowrings Mobility in Berkshire.
The funding to buy it was raised by a combination of public donations and grants from the Percy Bilton Charity, Severn Trent Water, Waitrose's green token scheme and Derbyshire County Council.  We can't thank everyone who helped enough – your assistance will allow us to continue providing the very best transport to older and vulnerable people in the Peaks and Dales.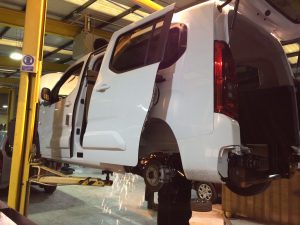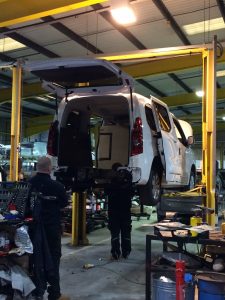 Pictured above: Our new WAV is taking shape!
Our volunteer drivers help to provide transport for older people (over 65), disabled people, or people with learning difficulties which would prevent them from using public transport.  To find out if you qualify to use our transport service, call us on 01298 23970 or 01335 344700 or email transport@connex.org.uk