As a volunteer driver, you will provide a door-to-door service, staying with clients for up to two hours at medical appointments or dropping them off and collecting them later for longer appointments.
In the High Peak we also have two of our own vehicles – a wheelchair accessible people carrier and a minibus. If you do not have your own car but have a valid driving licence and still wish to volunteer for us, you may be eligible to drive one of our vehicles. Our minibus is regularly used to take community groups out on social outings and we always need more volunteers to drive our vehicles. Full training on the use of our vehicles will be given.
Because our transport scheme works with elderly, disabled and vulnerable people, as well as families with children from time to time, every volunteer driver undergoes a thorough check by the Disclosure & Barring Service (DBS).
We ensure our volunteer drivers are not out of pocket and as such, receive a mileage allowance to cover cost of fuel, insurance and wear and tear of their vehicle.
For more information about our Transport Service please click here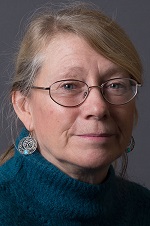 Ruth Foden
Transport Assistant – High Peak
Tel: 01298 23970