Property Clearance and Hoarding Clearance
Who do we help and how?
We offer two types of service – a standard Property Clearance service to suit the homeowner and another service dealing with issues around Hoarding.
Property Clearance service
Our Property Clearance service can help anyone who, for whatever reason, needs to have a good clear-out at home!  This could be when moving, selling the property of a family member, after a rental ends, or just if things have got on top of you and you need to start afresh.
We offer full property clearances, to include sheds, garages, lofts, basements, gardens and commercial premises.  
Hoarding Clearance service

This service is currently offered at two levels:

Clear only
The space will be cleared professionally by our team. We will work alongside the client to identify which items they wish to keep, which they wish to recycle to local charities and which items need disposing of correctly and safely. 
Clear and Clean
In additional to the above, we will provide a cleaning service, ranging from just a basic clean to a deep clean including carpets.  We are also able to offer repairs or decorating that may be required, through our Home Maintenance service (this will be charged separately).
*Please note:  there may be occasions when our own cleaning service will not be suitable, due to the condition/soiled state of the property, or if the job is considered to be a health risk.  In this instance we would suggest you contact a specialist cleaning company.
Will it cost me anything?
For straightforward Property Clearance, our rate is £250 per person per day.  This does not include the cost of skip hire or any other disposal costs.  We will give you a full quotation after we have visited your property and assessed the amount of work required.
There is a charge for our Hoarding Clearance service. This will assessed according to work required and estimated following a free consultation discussing your requirements.
How do I book the Property Clearance service?
For a straighforward Property Clearance, anyone can book with us.  Just give us a call on the number below and we will arrange to visit you to discuss your needs and make a no-obligation quotation.
How do I make a referral to/book the Hoarding Clearance service?
We take referrals and bookings from a variety of sources, including Local Authority Adult Care services and local health authorities.  We also accept private referrals. 
Clients can also self-refer and ask for our support.
Once we receive a referral/request, we will arrange to visit the client at their home (as long as they feel comfortable with this) to discuss their requirements and to assess the work required.  We will introduce ourselves and gain an understanding of the issues related to the client's wellbeing.  We will then put together a plan of action for the work and make a formal quotation.
Home Maintenance and Handy Van Support
Telephone: 01298 23970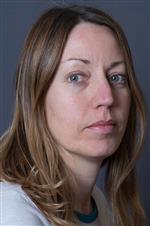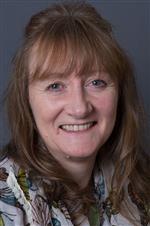 Home Maintenance Operative