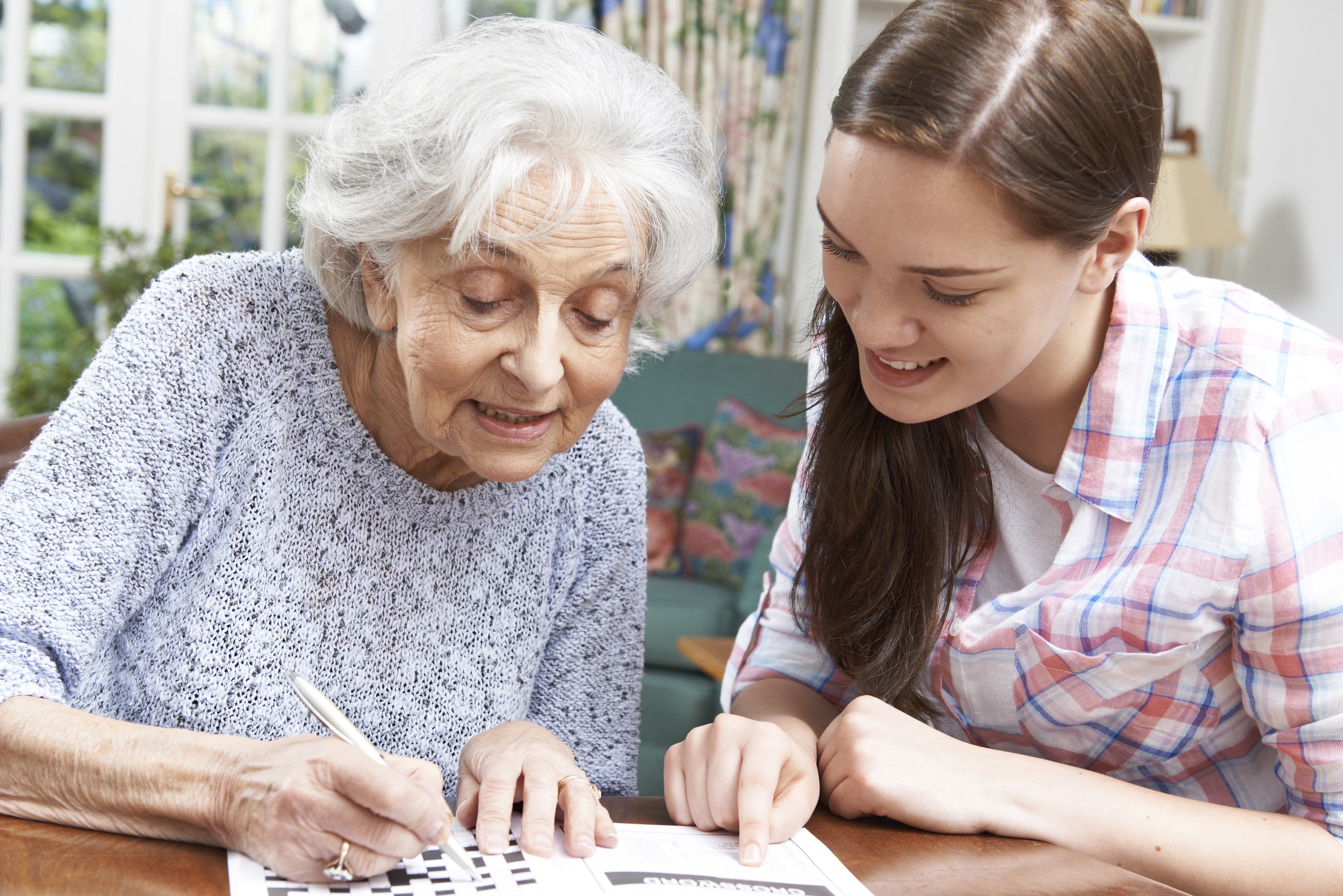 Who do we help and how?
Our Befriending service is intended for older people living in Buxton, Chapel-en-le-Frith and the surrounding areas, who feel a little lonely and in need of some company and help.  In the Derbyshire Dales, our Readycall service operates a similar befriending scheme for people living with long term health conditions.
We offer both one to one befriending and group activities.  We also operate a social lunch club called Meet and Eat.
One to one befriending involves our befriending volunteers acting as 'good neighbour',  by visiting you at home and spending some time with you. Sometimes you may like to just have a cuppa and a catch up with your befriender, other times, you may like to go on a shopping trip or lunch out together.  Visits are arranged to suit you and your volunteer befriender's schedules and take place at least once a week for a minimum of an hour.
We also run a range of group activities.  These include coffee mornings, and arts and crafts groups, on a fortnightly or monthly basis.  This is a chance to meet new people who are interested in similar things.  Each group is supported by our Groups Befriending Coordinator, who is there to make sure things run smoothly. We are also interested in hearing your ideas for new groups – just contact the Coordinator (details below).
If these group ideas don't appeal to you, you may instead be interested in our Alive and Kickin' project – see here for details.
Meet and Eat
If you are over 60, feel a little lonely, and would like some company occasionally to enjoy a meal with other people, why not find out about our Meet and Eat Group?  Every fortnight we meet up to take a group of older people who would like some social contact out for a meal together.  We visit a variety of places within a 10 mile radius of Buxton, such as country pubs, cafes or tourist attractions or events.
Our wheelchair accessible vehicle, driven by one of our lovely volunteer drivers, will collect you from your door, and our passenger assistant will accompany you, to provide a welcoming face and introduce you to new friends.
Will it cost me anything?
Our one to one Befriending service is funded through grants and donations, and as such, is free for you as the client. Our volunteers give their time for free and do not expect payment of any kind from our clients.
For group activities, there may be a small charge to cover the cost of materials, refreshments and room hire.
Meet and Eat carries a small fee for the outings which helps us to cover the transport.  You will need to pay for your own meal and entry to any visitor attractions.
How do I get referred onto the one to one befriending scheme and who will befriend me?
You may self refer or be referred by someone else. Connex Befriending Referral Form (1)
Our Befriending Coordinator will visit you at home and spend some time with you to produce a Befriending plan. The Coordinator will need to get an idea of your interests, background and what you are looking for in a befriending volunteer in order to make a successful and appropriate match.
Our befriending volunteers are all DBS checked and undergo training with our Befriending Coordinator in safeguarding and confidentiality as well attending training sessions throughout the year in areas such as Boundaries, Dementia Care, Fire Awareness and Communication. Your safety, dignity and wellbeing and that of the volunteer befriender are treated with the utmost importance.
How do I join a group activity?
Simply contact us using the details below!  Our Groups Befriending Coordinator will talk you through what we can offer, what it involves and encourage you to give it a try.
How do I book a place at Meet and Eat?
Just give our Meet and Eat Coordinator a call and she will tell you all about what is involved, and the sorts of places we visit together.
Would you like to help as a befriending volunteer?
My Befriender is like a breath of fresh air.   I don't know what I would do without her visits.