Latest Volunteering Opportunities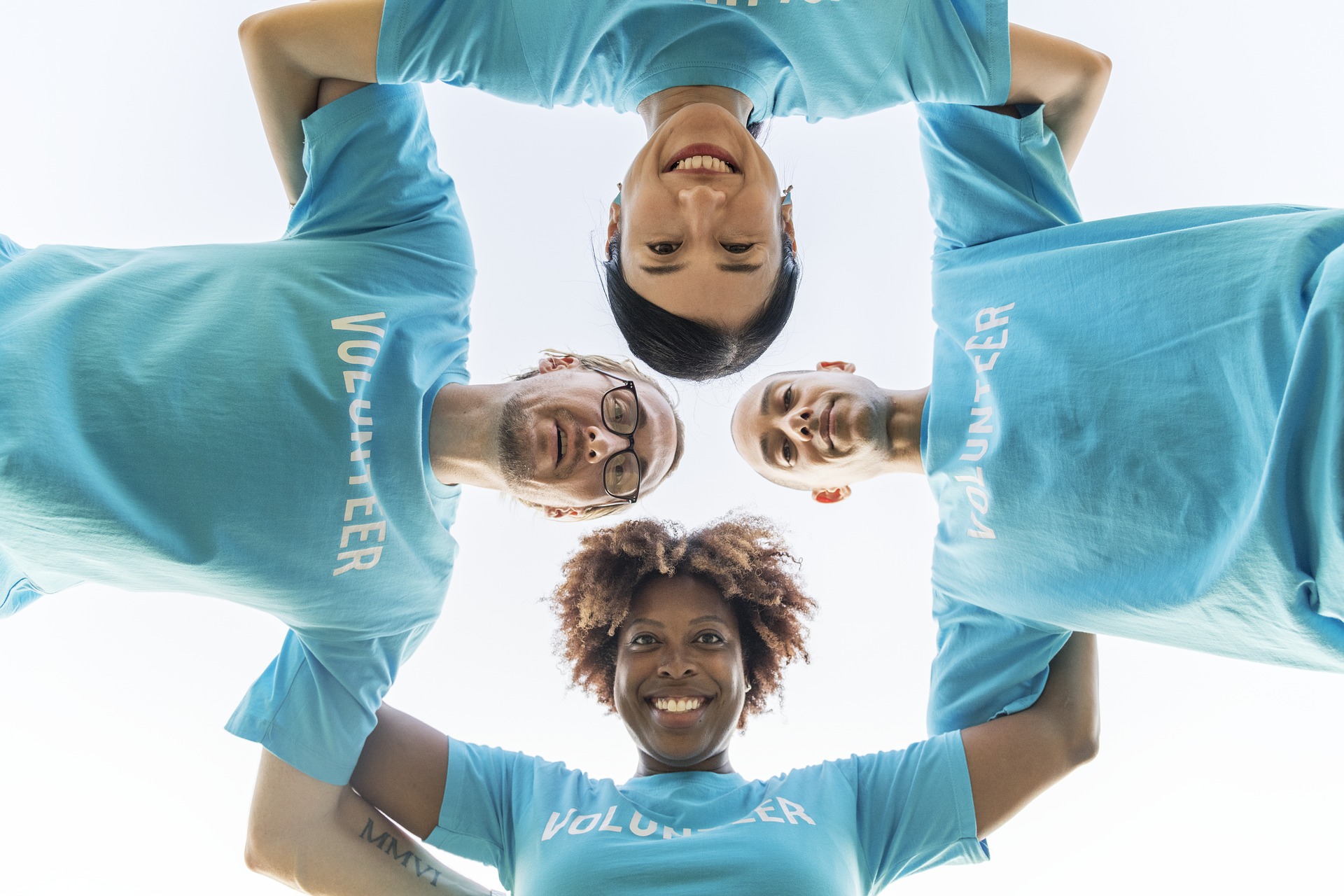 I feel that I am doing something worthwhile and making a difference to the people I support
Listed below are just a few of the many and varied volunteer opportunities you can find within the High Peak and Derbyshire Dales.  Take a further look or contact us to find out more.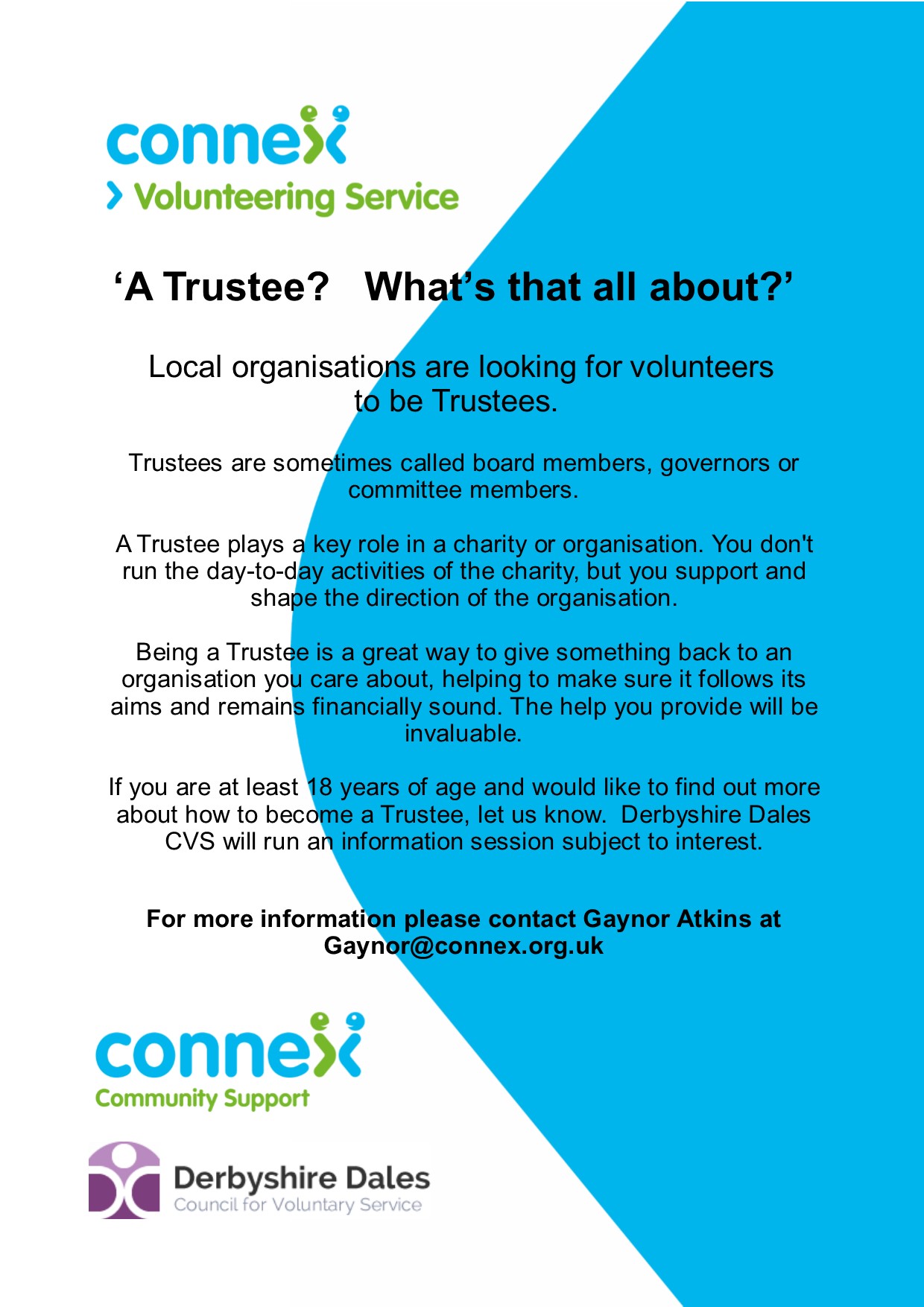 TREASURER
MEDWAY COMMUNITY ASSOCIATION
We exist to promote the benefit of the inhabitants of Bakewell & District and the neighbourhood without distinction of sex or of political, religious or other opinions by associating the local authorities, voluntary organisations and inhabitants in a common effort to advance education and to provide facilities in the interests of social welfare for recreation and leisure time.
We are looking for someone with accounting knowledge who would like to get involved in a thriving Management Committee for Bakewell's Medway Community Centre.
You will need to be reliable and flexible and willing to work with the volunteer team who run the centre.
To find out more….please contact gaynor@connex.org.uk
MEMBER SERVICES ASSISTANT
DERBYSHIRE COMMUNITY BANK
We are looking for friendly and outgoing candidates who have skills and/or experience of office administration, use of computers to help us support and grow our membership. Experience is less important than the willingness to learn – full training will be provided.
We provide information about Derbyshire Community Bank savings and loan products. If you want to help to benefit our members , helping us to provide communities with affordable loans and savings products and promote sound money management, this could be the volunteering opportunity for YOU.
To find out more….please contact gaynor@connex.org.uk
FUNDRAISER
 GUIDEDOGS
We provide life changing services for the independence of people living with sight loss and their family and friends. We are rooted in the needs of people with sight loss and our ambition is a future where every person with sight loss has confidence and support to live their lives to the full.
We are looking for volunteers who like working as part of a team, helping people and have good communication skills.  You will be assisting the local community Fundraising Team in promoting and taking part in a variety of activities to raise money which will enable Guide Dogs to provide life changing services to people living with sight loss.
Activities can range from helping on stalls at local events, taking collection boxes to local businesses, help organise and attend local events, keeping track of what is sold on our stalls, count donations and support in National Fundraising events including online.
To find out more…please contact gaynor@connex.org.uk
BOARD MEMBER/DIRECTOR
HEALTHWATCH DERBYSHIRE
If you are looking to promote better outcomes in Health & Social Care for all and have strong communication and interpersonal skills, able to liaise effectively with a wide range of stakeholders and audiences, ability to work collectively as part of a group and engage in constructive debate and dialogue…being a Board Member  with Healthwatch Derbyshire  could be the volunteering opportunity for YOU. Understanding health, social care and experience as a member of a management board, committee or senior management team are skills we would be looking for.
To find out more… please contact gaynor@connex.org.uk
We have a wide variety of voluntary roles within Connex to interest you.   Would you like to work with older people?  Help people after hospital discharge?  Work with disabled children? Or how about driving for us?  Is an admin role more your style?  Take a look at our Volunteer for Us page to find out more!
For more ideas about voluntary roles, you can also search Do-it.Life which contains a database of volunteering opportunities.