Connex Community Support is a charity dedicated to helping people in need.
We help older people, families, children and young people.  We help them live safer and more fulfilled lives within their communities.
We understand what people need and how to provide it.  Caring is at the heart of what we do and we respect the dignity of the people we support.
We help people to feel less isolated and to retain their independence, we work with people with disabilities and we support carers.  We help people to build skills and confidence through volunteering.  These are just a few of the ways that Connex Community Support can change people's lives.
But don't just take our word for it.  Take a look at the video to see what the people we work with have to say.
We have a wide variety of voluntary roles within Connex to interest you.   Would you like to work with older people?  Help people after hospital discharge?  Work with disabled children? Or how about driving for us?  Is an admin role more your style?  Take a look at our Volunteer for Us page to find out more!
Connex and Buxton Methodist Church – Angels for Christmas
Our Angels for Christmas project in association with Buxton Methodist Church is back for 2019!
We are inviting anyone who knits or crochets to make us some little toy angels using our simple patterns (courtesy of ChristmasAngel.net).   The angels each carry a message of love and hope, and a contact for our Befriending service, to encourage older people to get in touch with us if they feel lonely around this time of year.  We then place the angels around Buxton, for people to find and take home!
We are hoping to reach 1000 angels this year, by 25th November – can you help us?  You can access PDF versions of the knitting pattern and crochet pattern here.  Alternatively, email emmaw@connex.org.uk and we will email them back to you.
Please note: please DON'T use cotton wool to stuff the heads – it goes soggy in rain!  Please stick with toy stuffing, we can supply if you don't have it.  And please remember to add a hanging loop to the head!
When you have made your angels you can take them to our office on Eagle Parade or to the Methodist Church, for us to arrange distribution around the town.
Help us to really fly this year – get those needles and hooks moving!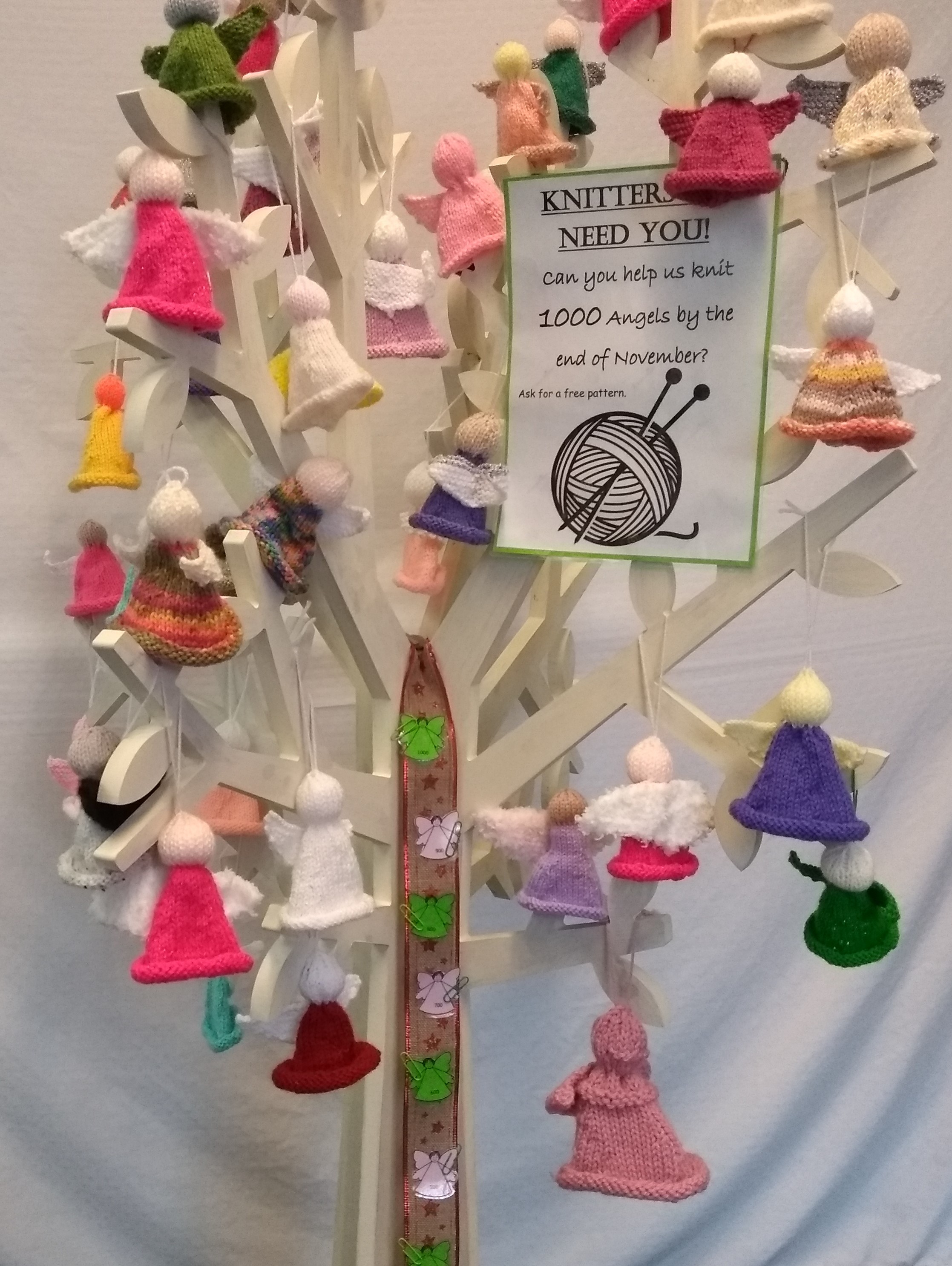 We are sorry to say farewell to Trilby Shaw, our former Trustee, who passed away on September 9th.  We send our condolences to her family at this sad time. Trilby was for many years a very active and valued trustee in Ashbourne before we became Connex Community...
read more