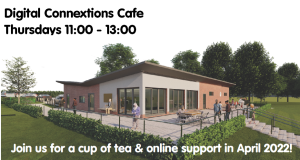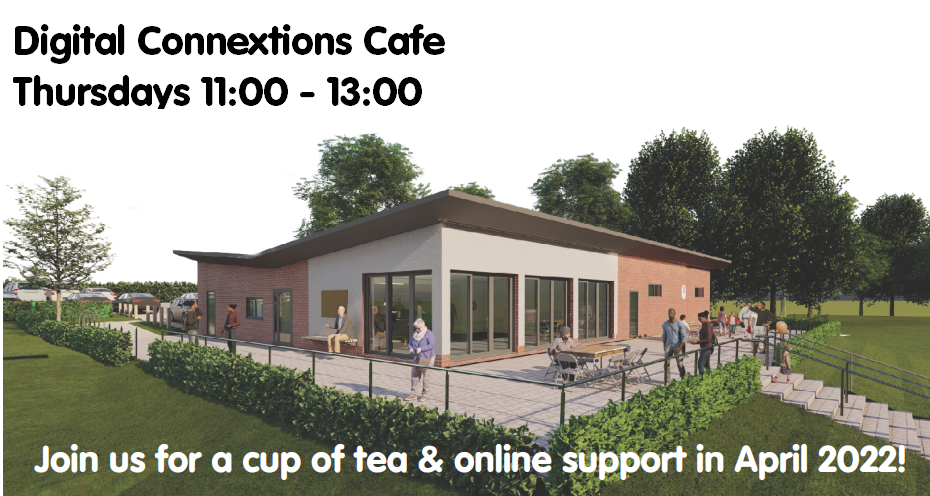 Connex Community Support are delighted to be extending our Tea, Talk & Tech project to the wonderful new Ashbourne Sports & Community Pavilion! Starting in April 2022, we hope that you will join us at our first Digital Connextions Café.
As the world increasingly moves online, the ethos behind Tea, Talk & Tech is about demystifying technology.  We support people who might lack confidence, equipment or knowledge – with dollops of tea and lots of patience.
We will be hosting weekly sessions, to provide digital support to people in a safe, comfortable environment.  You or someone you know may be a complete beginner who would just like to know what the fuss is about!  Or you may know someone who is sitting at home with a tablet or phone that they just don't quite know what to do with!
Whatever your interests or background, with or without any gadgets, we're sure that technology may have something to offer you!  If you're totally new to technology or if you simply want to know how to: find the best utility deals; move your photos; join online classes; sign up online for Healthy Start vouchers; attach your CV to an email; video call family or friends and much much more– we'd be delighted to help.
We are also looking for more digital volunteers, who could offer 1-2 hours a week to support us.  Technical expertise is not necessary, but basic IT knowledge, a friendly face, patience and a head for problem-solving will be useful!  If you'd like to find out more about volunteering in this capacity, please email us at teatalktech@connex.org.uk.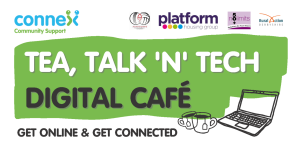 This initiative is part of the development of the Ashbourne Sports and Community Partnership's "Community Offer Programme" and is a superb example of collaborative community work between the Partnership: Platform Housing; Ashbourne and District 50+ Forum; Connex Community Support; Derbyshire Dales Council for Voluntary Services and Rural Action Derbyshire – and many more people and organisations – too numerous to mention here: thank you all for your support!
Why not come along, have a cup of tea and a chat?  To find out more, please call us on 01335 818283. The kettle is on!