Our Property Clearance, Deep Cleaning Service and Maintenance Service are available to both private and professional customers. Whether it's a cluttered home, garage, shed, loft, basement, garden or commercial premises, we are here to help and can also offer a wide range of maintenance and repair work.
Clearance
The space will be cleared professionally by our team. We will work with you to identify what requires keeping, recycling to local charities and what needs disposing of correctly and safely. Our aim is to recycle as much as possible to reduce the impact on our environment.
Our staff are friendly, professional, fully insured and DBS checked. If a house clearance is required due to a hoarding issue, we are highly experienced in providing the required support to people with issues around hoarding and the emotional challenges that come with it.
Clearance and Clean
As well as our clearance service, we offer a cleaning service – from a basic clean to a deep clean, such as, upholstery and carpets for example.
Please note: there may be occasions when our own cleaning service will not be suitable, due to the condition of the property, or if the job is a health risk. In this instance we can help you identify a specialist cleaning company.
Before and After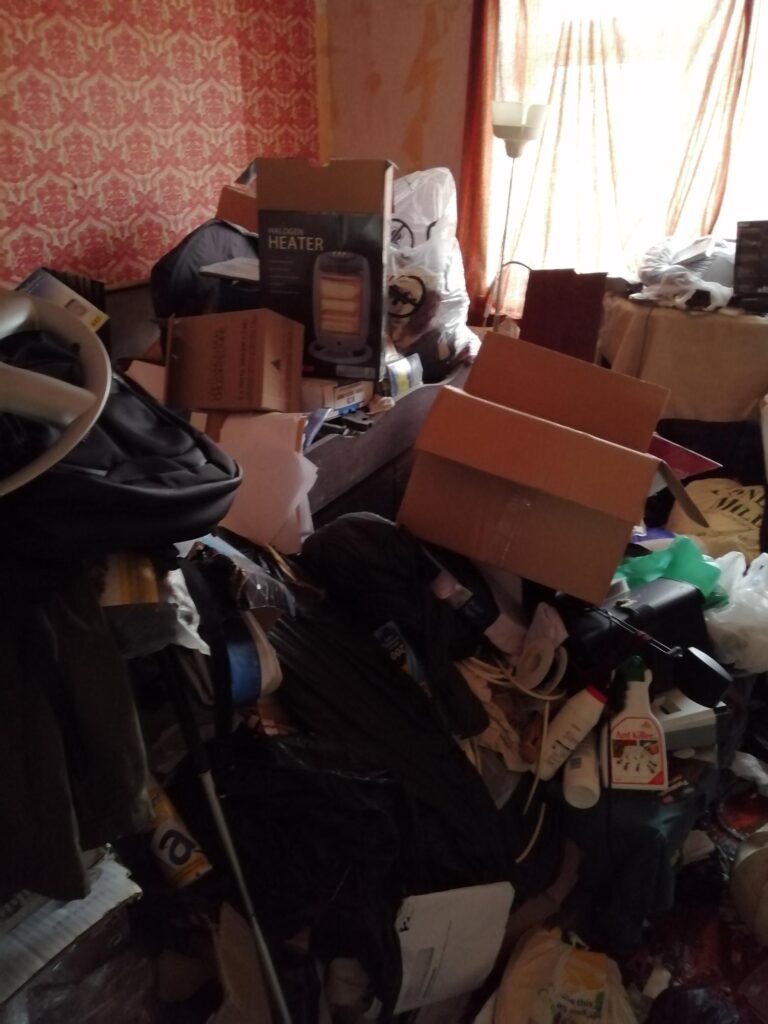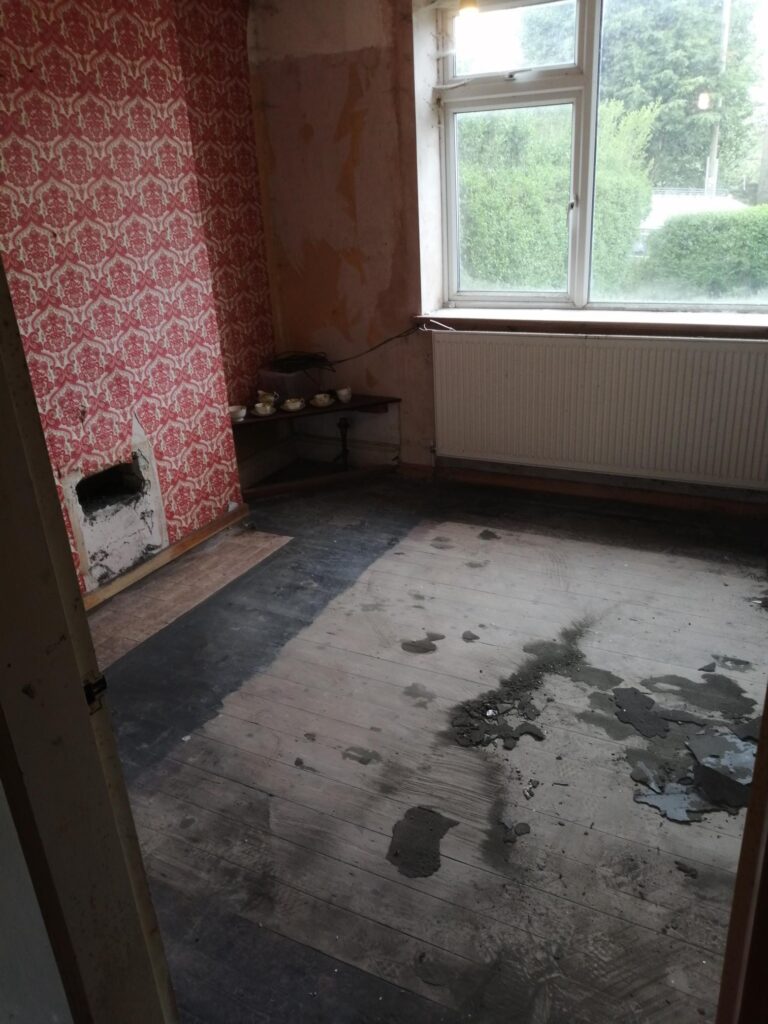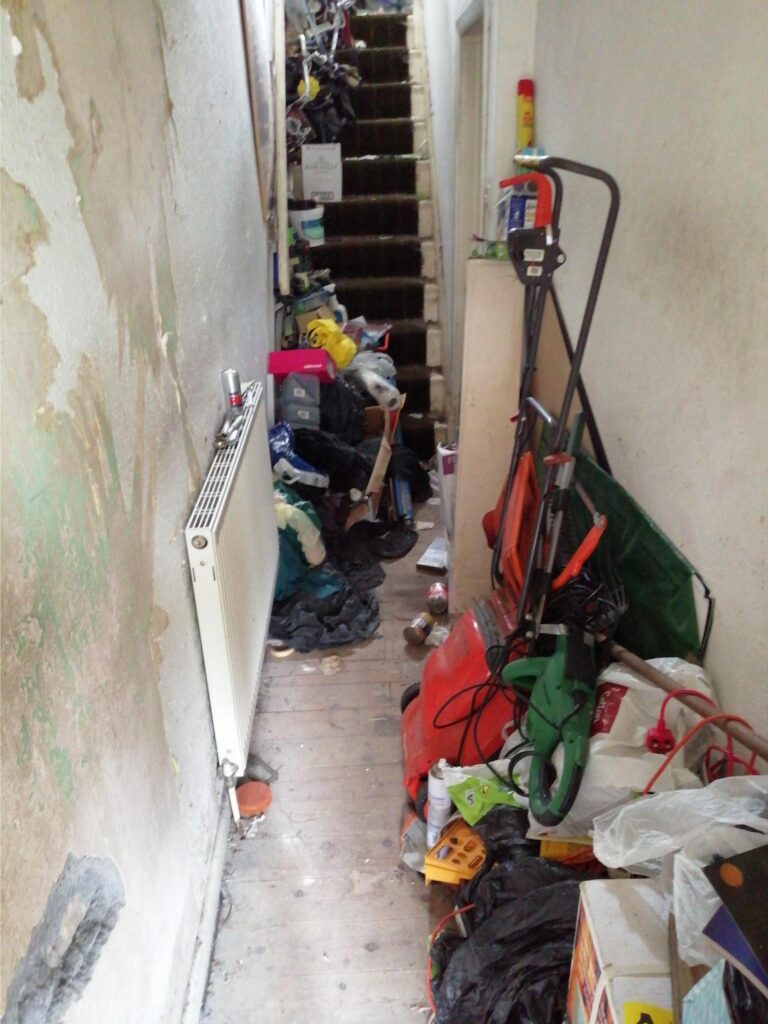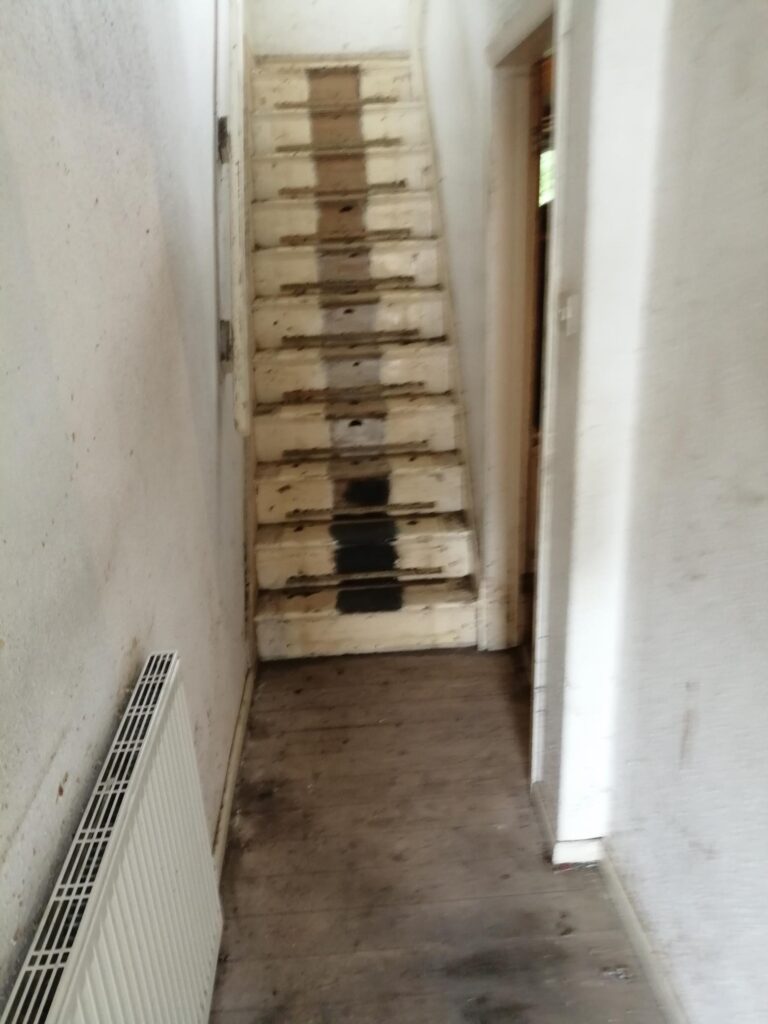 Home Maintenance
Painting and decorating
Pressure Washing pavements and brickwork
Flat pack furniture assembly
Lawn and hedge cutting
Smaller Jobs, for example, putting up curtain poles, shelves, etc
We can also undertake adaptions to your home to improve access, including installation of grab rails, internal and external handrails and ramps.
We are unable to help with electrical, gas, plumbing or roofing jobs.
How to book?
Call our Property Clearance and Maintenance team on 01298 23970 or email upkeep@connex.org.uk.
We will arrange a convenient time to visit the property and discuss your requirements. There is no charge for this initial visit. This will be followed by a no obligation written quotation.
Customer feedback
Very helpful and professional. Helped to move stuff about. Very good. Couldn't have done it better myself – wife will be pleased and she's very particular.
Took into consideration particular needs and non-engagement to offer reassurance. Consulted the client and considered their wishes. Operatives easy to contact and liaise with. Very good insight into personal needs of client and importance of moving belongings, listened to their requests and made good suggestions to help problem solve some difficulties encountered.
All good – nicely finished and no mess afterwards! Keep up the good work!
Property cleaned and cleared to a good standard, personal items boxed and put in storage. Good service and communication.
Quick visit to quote and date arranged. Cleaned up a sink that I thought was not salvageable. I would recommend to others, especially where relationship building and engagement are problematic. I feel the outcome for the client has had a big impact on their quality of life. Also helped to build some local community relationships for future work that client would be more reassured about accessing now.